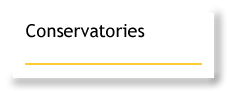 A conservatory or summer house may seem a quick and easy way to add an extra room to your house in a more cost effective way than an extension, but if you fail to plan your Conservatory properly you could be left with an expensive mistake added to your property!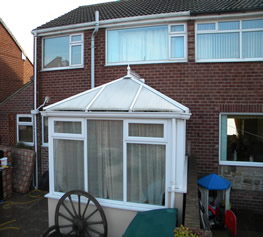 Where to position your conservatory? Do I need planning permission? What Building regulations do I need? What foundations are best for my conservatory? What glass / heating / ventilation / flooring will be best for my conservatory?
These are all questions that need to be addressed in the planning process of your conservatory as where you position the conservatory will for example influence the heating and ventilation required in your conservatory.
With customer satisfaction a top priority in everything we do, Leeds & Wakefield Building Services make sure we take every detail into consideration for your conservatory through our consultation process to make sure your conservatory is designed and built to the best possible standards, leaving you with a conservatory that not only adds an extra room to your property but also value to your property!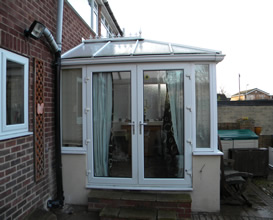 Leeds & Wakefield Building Services will take care of all the planning and designing issues for your conservatory, allowing you to see your designs on paper to make sure you are happy with everything. We offer as much guidance and project management as you require, giving you the choice of a total project management service or you can manage part or all of the project yourself if you so wish.
We provide a free, no obligation consultation process for all our customers to discuss your initial plans, after which we will provide you with a written quotation based on the consultation and the level of project management you require.
If you would like Leeds & Wakefield Building Services to provide a quote for your New Conservatory project, simply fill in the details on our Quote Request Form and we will contact you as soon as possible to discuss matters further.