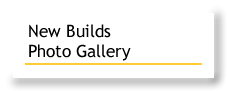 A development of two three storey semi-detached properties and the replacement of a failed retaining wall with a new 27 metre long retaining wall with reinforced concrete wall built of a reinforced concrete pad.
Each property will consist of 5 bedrooms a lounge, kitchen, utility and WC on the ground floor. The properties will be built on piled foundations due to ground conditions and will be built in brick with concrete tiles to the roof and Velux windows to the attic bedrooms and a bay window to the lounge rooms.
Each property will have a garden area and drive with parking for two cars to the front of the property with a garden area to the rear and cycle stores along with paved paths to the rear entrance to both properties.

This new build development of three two bedroom semi-detached properties was built on the site of an old garage in Stanley, Wakefield.
The old garage was demolished and a 40ft shipping container that had been used as an office and storage was removed from the site before work could commence on the foundations.
Leeds & Wakefield Building Services managed the build from the demolition right through to the fencing being erected to finish the new build project and the properties were given a 10 year guarantee by Premier Housing.
Each property consisted of a kitchen and downstairs toilet to the front of the ground floor and a rear living area with French door opening out to a long 15 metre garden area. The first floors each had a bedroom to front and back and a bathroom to the middle of the first floor. With each property fitted with combination boilers and 8 radiators.
The utilities connections were overseen by Leeds & Wakefield Building Services Ltd and excavation work carried out by us to reduce the overall costs of the utilities connections.
The properties were built for the former owner of the garage who built the houses to rent out, with all three properties being rented well before they were completed.

If you would like Leeds & Wakefield Building Services to provide a quote for your New Build project, simply fill in the details on our Quote Request Form and we will contact you as soon as possible to discuss matters further.